STATEMENT: Kavanagh Applauds Court Decision to Uphold Rent Freeze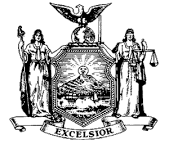 For Immediate Release: March 28, 2016
Contact: Becca Miller
rmiller.ad74@gmail.com / 212-979-9696

"Today, tenants in our community and across New York City got some good news. The landlord lobby had sued to overturn the Rent Guidelines Board's decisions not to raise legal rent levels. The court wisely rejected the landlords' arguments. For many years, rents have risen faster than other costs, including the costs associated with maintaining rental buildings, giving huge windfalls to landlords at the expense of struggling families and destabilizing our neighborhoods. The RGB has finally recognized in recent years that rent increases don't need to be automatic when they're not justified by the data, and has acted appropriately in the public interest. Congratulations to the RGB on prevailing today, and the Rent Justice Coalition, allied tenant groups, and attorneys for standing up for our communities."